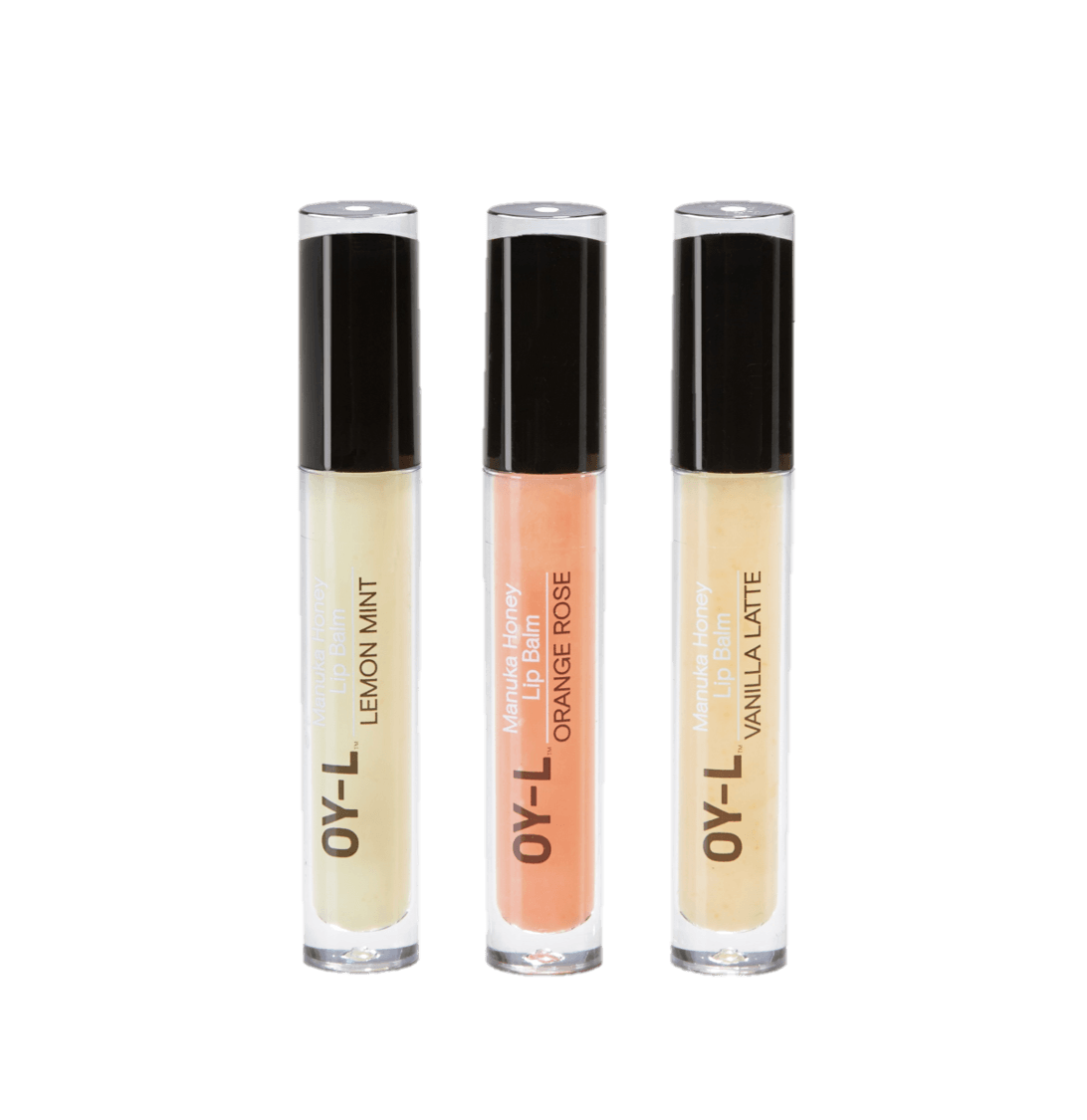 INGREDIENTS
Vanilla Latte: coffee butter, castor oil, beeswax, manuka 20+ honey, vitamin e, lecithinOrange Rose: hemp seed butter, castor oil, beeswax, manuka 20+ honey, vitamin e, sweet orange essential oil, rosehip extract, rose oilLemon Mint: hemp seed butter, castor oil, beeswax, manuka 20+ honey, vitamin e, lemon essential oil, spearmint essential oil
LIP BALM
Our best-selling Lip Balm available in three delicious scents: Vanilla Latte, Orange Rose, and Lemon Mint. Each healing formula contains Manuka 20+ honey to help restore moisture to the lips. Available in .25 oz glass jars and NEW .18 oz tube applicators.
Vanilla Latte: Combining the healing benefits of Manuka Honey with the invigorating aroma of coffee essential oil, this scent will lift your mood and keep your lips moisturized and protected from the elements.
Orange Rose: Our signature lip balm base is blended with anti-inflammatory orange essential oil and wrinkle-reducing rosehip extract in this soothing pale pink balm.
Lemon Mint: This scent is distinctly refreshing to restore clarity to the mind and moisture to the lips.
First, apply a small amount of lip balm to your lips and then rub them together.
Read more about our ingredients here.